Translated and edited by Mr. Xiaoming Liu, Chofn IP
The Trademark Review Hearing Room has been put into use, which represents the start of regular offline and online hearings for trademark review cases, namely invalidations, the appeals against rejection, appeals against cancellations, appeals against disapproval of registration (i.e., an owner's appeal against successful opposition decisions). On the first day, the Seventh Review Division heard two invalidation cases online.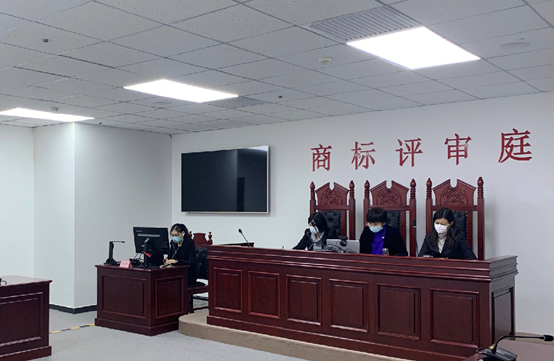 The China Trademark Office (CTMO) energetically promotes open review of trademark cases by enthusiastically practicing oral hearings and establishing cruise hearing rooms outside Beijing, to receive the public supervision and fully protect the parties' lawful rights and interests, particularly in some highly controversial and complicated cases.

In the two hearings this time, the cases are about the ownership of the famous trademarks and historic brands during the course of corporate restructure. The trademarks in question are very famous, reputable and influential and experienced many rounds of assignment during the past years, bearing complicated legal relationship. The panels, after in-depth study of the cases, clarified the focus of disputes and carefully heard the parties' opinions and cross-examination, which laid solid foundation for settling the disputes. The online hearings have cost efficiently overcome the transportation limitation during pandemic and are highly commented by the parties concerned.
The CTMO used to examine all cases in writing, but recently tends to be growingly transparent in examining and deciding cases, but it has not yet decided to adopt hearings for other types of conflicting cases in the first instance, such as oppositions and non-use cancellations, which shall continue to be examined in writing only.
Source of news: http://sbj.cnipa.gov.cn/gzdt/202102/t20210208_325998.html