Edited by Tianxia Jia and Ming Liu(Ms.)
Recently, after examination by the Public Security Bureau, Chofn Intellectual Property (hereinafter referred to as "Chofn") trademark management system successfully obtained the "Information System Security Level Protection" (hereinafter referred to as "Security Level") registration certificate.
Chofn responses to national policies and legal requirements and implements information system security level protection measures, mainly from technical and management aspects of system security protection. In terms of technology, Chofn built a "one center" management and "triple protection" system to manage the computing environment, regional boundaries, and communication network systems respectively, and implement multi-layer isolation and protection to prevent certain weak links from affecting overall security; in terms of management, the security of the digital system is fully guaranteed from the perspective of security management teams, security management systems, security management personnel, security construction management, security operation and maintenance management, etc.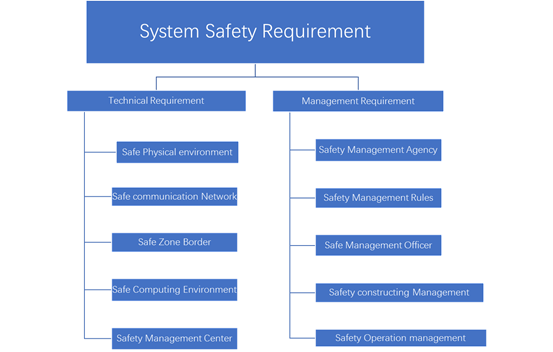 Chofn's Information Security Infrastructure
Through authoritative evaluation institutions on "physical environment, mainframe, network, business application system, security management system, personnel" and other multi-perspective evaluations, Chofn successfully passed the assessment and obtained the "protection level" record certificate, marking Chofn's ability to build information systems. The level of information security management has reached the national information security standards. Through the system's hierarchical protection management, Chofn can effectively guarantee the secure and stable operation of the company's network, thereby ensuring that customer intellectual property information is complete, safe and non-disclosure.
Over the years, Chofn has been committed to the construction of an information security management system. In order to build an information security system that meets the requirements of security regulations and has extraordinary characteristics, Chofn introduces Huawei's advanced information security consulting capabilities through networking and online behavior management, business system intranet isolation, data transmission encryption, and Data Leakage Prevention system (DLP) and other measures to comprehensively improve the level of information security services. The construction of an information security system not only contributes to the improvement of management capabilities, but also provides strong intellectual property information security guarantees for every client.
Chofn patent system runs on the same infrastructure and safety protocol. To avoid data breach, Chofn's email will be reviewed and approved before sending out to client. The system will automatically alert the sender if the mailing address have any risk of data security. We believe our effort will result in better client satisfaction.
In the future, Chofn will continue to strictly follow the requirements of the "Measures for the Management of Information Security Protection Level", promote the construction of information security in the intellectual property industry, comprehensively improve the security protection management capability and information system security, and provide customers with stronger information security protection.
CHOFN Management System Successfully Passed the Information System Security Level Protection by the Public Security Bureau.pdf