Translated & edited by Timothy Jia
Since 2012, the Shanghai IP Academy (SHIPA) has been conducting statistical analysis of IP academic articles published in core law journals and IP journals in the previous year. The final result of the "2018 annual IP academic article publication status report" was announced. This report demonstrates the capabilities and achievements of various organizations and facilities in the field of IP research in 2018. The effort of mentioned organizations put in IP academia is highly appreciated.
This report updates the data sources of core journals, with only the catalogue of Chinese Social Science Citation Index (CSSCI) Source Journals (2017-2018) of Nanjing University (excluding CSSCI (2017-2018) Extended Source Journal Catalogue). For the statistical standards, the IP academic articles in the four disciplines of "Law", "Management", "Journalism and Communication" and "Library, Information and Documentation" closely related to IP rights are reported.
SHIPA ranked the social organizations' professional article below:
Chofn IP

Beijing Kangxin Intellectual Property Agency Co., Ltd.

Beijing Unitalen Intellectual Property Agency Co., Ltd.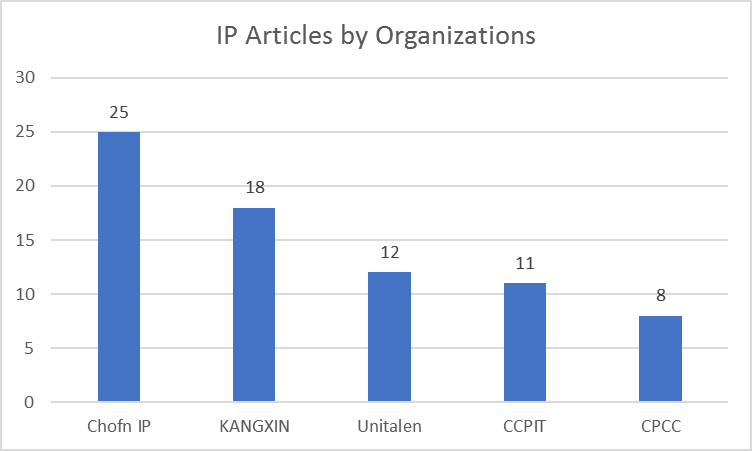 For the third year in a row, Chofn IP has topped the list of articles published by social organizations in IP professional journals, reflecting the research capabilities of professional organizations.